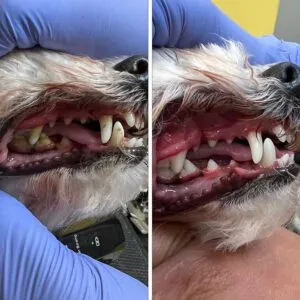 Dog Teeth Cleaning in Lowell
At CatDog Grooming Salon, we're all about making your furry companion look and feel their best. Our Teeth Cleaning service in Lowell is designed to bring a fresh and attractive touch to your dog's smile. We do know a thing or two about leaving your pup with a newfound charm and our Dog's teeth cleaning service will give a new smile to your friend. 
Say goodbye to unwanted odors and hello to a brighter and more pleasant grin.
Real Results - Before / After
Witness the incredible difference our Teeth Cleaning service can make. These genuine Before and After photos showcase the stunning transformations that our gentle and non-invasive cleaning can achieve. Say goodbye to unsightly stains and hello to a brighter, fresher, and more confident smile for your beloved furry friend. Trust CatDog Grooming Salon in Lowell for top-notch dental care that leaves your dog looking and feeling their best.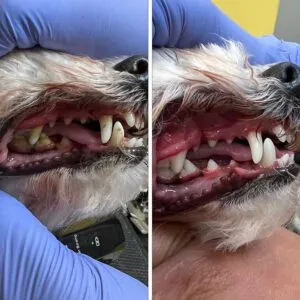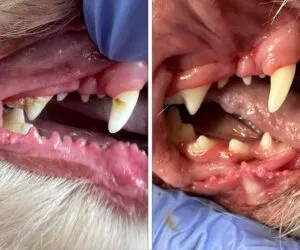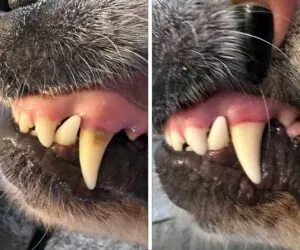 Why Choose Our Dog Teeth Cleaning Service?
Choose CatDog Grooming Salon in Lowell for our specialized Teeth Cleaning service, and treat your dog to a brighter, fresher, and more confident smile. Your furry friend deserves the best care, and we're here to provide it.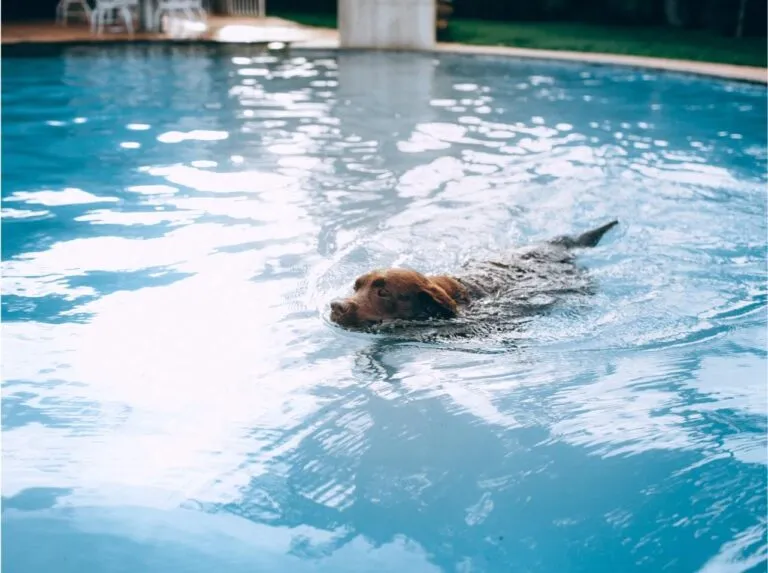 The pool is a great place for your family and pets to spend their summers. It's the perfect solution to cooling down, soaking up some sun, and having lots of fun. However, like with small children, your dog can potentially be at risk of getting hurt if not properly supervised. Not all dogs are great swimmers and not all pools are considered dog friendly.
Read More