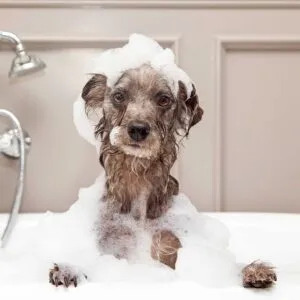 Pamper Your Dog with our Relaxing Bath
At CatDog Grooming Salon, we offer top-notch Dog Bath services to keep your furry friend looking and feeling their best. Our experienced groomers are dedicated to providing a relaxing and rejuvenating bathing experience for dogs of all breeds and sizes. We understand the importance of proper hygiene and a fresh, clean coat for your beloved pet.
What is included in our Dot Bath service?
Looking for a
Complete Grooming
Service?
We offer a complete grooming service to your dog with haircut, hygienical cut and much more. Your dog will feel amazing.
Why Choose CatDog Grooming Salon for your Dog Bath
Our Dog Bath service is designed to cater to the unique needs of your dog. Whether they require a soothing bath or need a bit of pampering, we've got you covered. We work with dogs of all breeds and sizes, ensuring they leave our salon not only clean but also smelling fresh with our exclusive pet-friendly perfume.
Pamper your dog with our professional Dog Bath services in Lowell, MA. Regular baths are essential to maintain your dog's overall well-being and keep them looking their best. Contact us today to schedule an appointment or inquire about our grooming packages.
When it comes to Dog Bath in Lowell, trust CatDog Grooming Salon for exceptional care and unparalleled results. Your dog will thank you for it!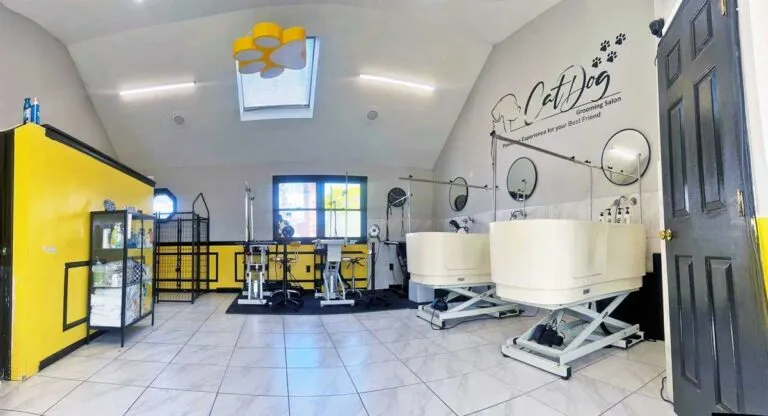 Our Dog Bath service includes a thorough bath and blow-dry for your furry friend. It also encompasses nail trims and ear cleaning to ensure a complete grooming experience.
Absolutely. We exclusively use high-quality, pet-safe shampoos and conditioners tailored to your pet's specific needs. Our products are gentle on their skin and fur.
The frequency of pet baths can vary based on your pet's breed, lifestyle, and individual needs. In general, most dogs benefit from a bath every 2-4 weeks, while cats may require less frequent bathing. Our experienced groomers can provide personalized recommendations during your appointment.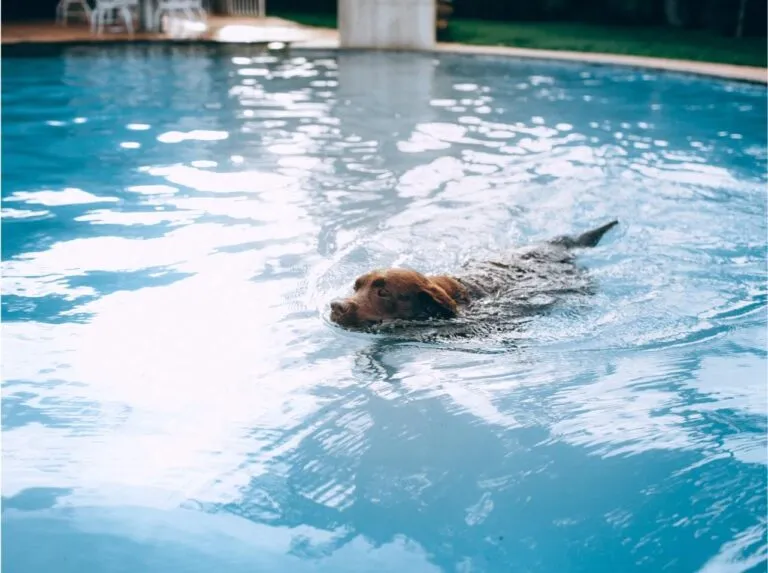 The pool is a great place for your family and pets to spend their summers. It's the perfect solution to cooling down, soaking up some sun, and having lots of fun. However, like with small children, your dog can potentially be at risk of getting hurt if not properly supervised. Not all dogs are great swimmers and not all pools are considered dog friendly.
Read More